Hi, Susan here! For this card I used Jennifer McGuire's genius technique to make a lacy card front using our Peony Bouquet stamp set. This stamp set is packed full of gorgeous blossoms, buds and leaves and lends itself easily to this technique. For ink, I used W Plus 9's Limelight and Falling for Blue. I applied Limelight using our Life Changing Blender Brushes - they are amazing!!!!!
I have included a You Tube video tutorial.
Thank you for stopping by the blog. I hope you give this card a try as it is fun to do and has so many possibilities.
Susan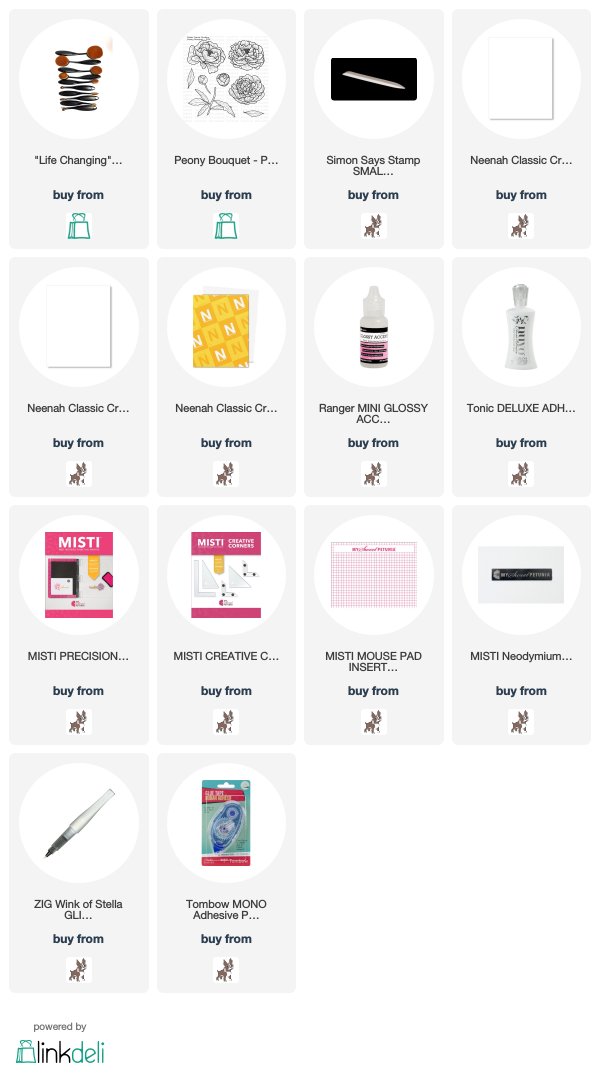 https://linkdeli.com/widget.js?1533216656914